Editorial Board
Welcome Essay from the Editor in Chief
Annals of Thoracic and Cardiovascular Surgery was first published in 1995 and is now in its 27th year of publication.
This journal is collated into issues six times a year and covers the fields of cardiovascular, respiratory, and esophageal surgery. And the types of paper are original articles, review articles, case reports, and so on.
Our current goal is to develop its visibility among researchers in the world and to offer them the opportunities to publish their articles, contributing to the academic development of the three fields.
Annals of Thoracic and Cardiovascular Surgery has been published free of charge on J- STAGE for many years, and we have now moved to a Gold Open Access model and all manuscripts published after February 1, 2018, are now fully Open Access. The journal publishes articles under the Creative Commons Attribution (CC BY-NC-ND) 4.0 International License, which allows for various uses without contacting the publisher or authors.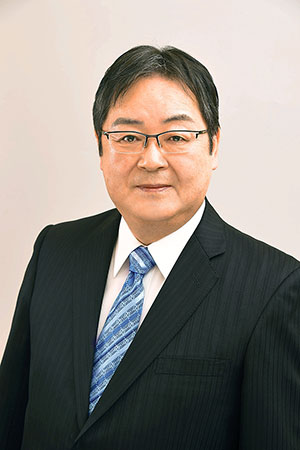 To ensure that the content of Annals of Thoracic and Cardiovascular Surgery is of the highest possible quality and interest to our readers, we are continually striving to improve the output of the journal and the service we provide to our readers and authors. We are committed to continuously improving our journal output and services to readers and authors. This includes updating our policies on editorial procedures, peer review, copyright, data, and ethics to ensure that Annals of Thoracic and Cardiovascular Surgery continues to meet international standards for high-quality journals. Besides, we will request the major contributions and actively seek new contents to strengthen Annals of Thoracic and Cardiovascular Surgery's role as a valuable source of the best original research and reviews in the field of thoracic surgery. We are confident that these efforts will enhance the reputation of the journal and will be reflected in the Impact Factor and other relevant metrics. We hope that you will submit your best research to the journal and help us to continue to grow.
Editorial Board
Honorary Editor-in-Chief
Yukiyasu Sezai (Nihon University (retired), Tokyo, Japan)
Editor-in-Chief
Yoshinori Watanabe (Toho University, Tokyo, Japan)
Editors
Koichi Kaneko (Kohnan-Hospital, Tochigi, Japan)
Goro Matsumiya (Chiba University, Chiba, Japan)
Takeshi Miyairi (St. Marianna University School of Medicine, Kanagawa, Japan)
Jun Nakajima (The University of Tokyo Hospital, Tokyo, Japan)
Hideaki Shimada (Toho University, Tokyo, Japan)
Hideyuki Shimizu (Keio University, Tokyo, Japan)
Harushi Udagawa (Toranomon Hospital, Tokyo, Japan)
Jitsuo Usuda (Nippon Medical School, Tokyo, Japan)
Honorary Advisor
Mineo Morimoto (NSEC, Tokyo, Japan)
Ethics Editor
Miyako Takagi (Tokyo Online University, Tokyo, Japan)
From the Association of Thoracic and Cardiovascular Surgeons of Asia
Ming-Chuan Tong (Mount Elizabeth Medical Centre, Singapore)
Shu-Hsun Chu (Far Eastern Memorial Hospital,Taipei, Taiwan)
Chawalit Ongcharit (Chulalongkorn University Hospital, Bangkok, Thailand)
Honorary Editors
Shiaki Kawada (Keio University (retired), Tokyo, Japan)
Hiroshi Watanabe (National Cancer Center Japan (retired), Tokyo, Japan)
Toshihiro Takaba (Showa University (retired), Yamanashi, Japan)
Kiyoshi Koizumi (Morioka Kanzanso Hospital, Iwate, Japan)